The Shop online Theatr'Hall is happy to present you her models of time in ready-to-wear. These are creations exclusives achieved in our shop.
VERY IMPORTANT

The first time when you CLICK to enlarge a photo, think about unblocking the "POP-UP" because the photos enlarge in POP-UP (GOOGLE rod in particular). You have to rest on a time on the sideline Ctrl to allow the display of the pop up.
This site is on time a site of consultation AND/OR purchase by correspondence.

While using the " unwinding menus " situated on the left of the page you will be able to discover the set of our catalog, put up to date regularly.
For every article the allows you to reach the product to verify the existence of sizes, colors and price SALE. Indeed, if you can select a product in size or color to be able to add it to the basket, it means that there are at least 1 !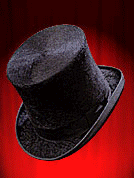 Every photo presented in miniature opens up by click on a presentation
"Flash" of several successive views.


It is sufficient to click on the feathers of the news then window-setting gotten to see the presentation of the (or of the) model
(s).