Address of depositary THEATR ' HALL

Special timetables after the photos BUT address below

" 4 passage Miriam MAKEBA - 75012 - PARIS - France (previously named track AA12, so see the 2 maps) "
2 Free car parks " THEATR'HALL " (right in front of the door - Entrance by Av. Daumesnil)
Any mail or parcel : other address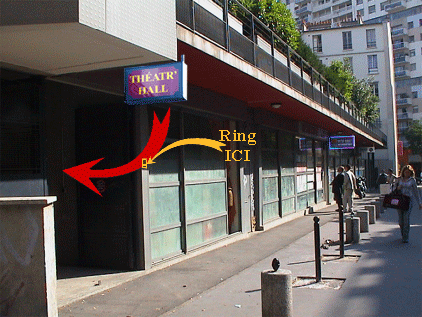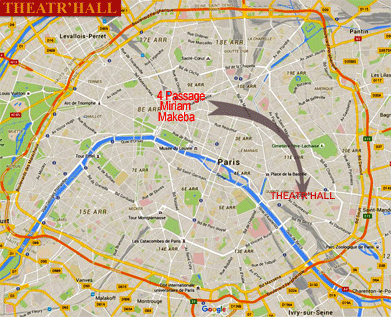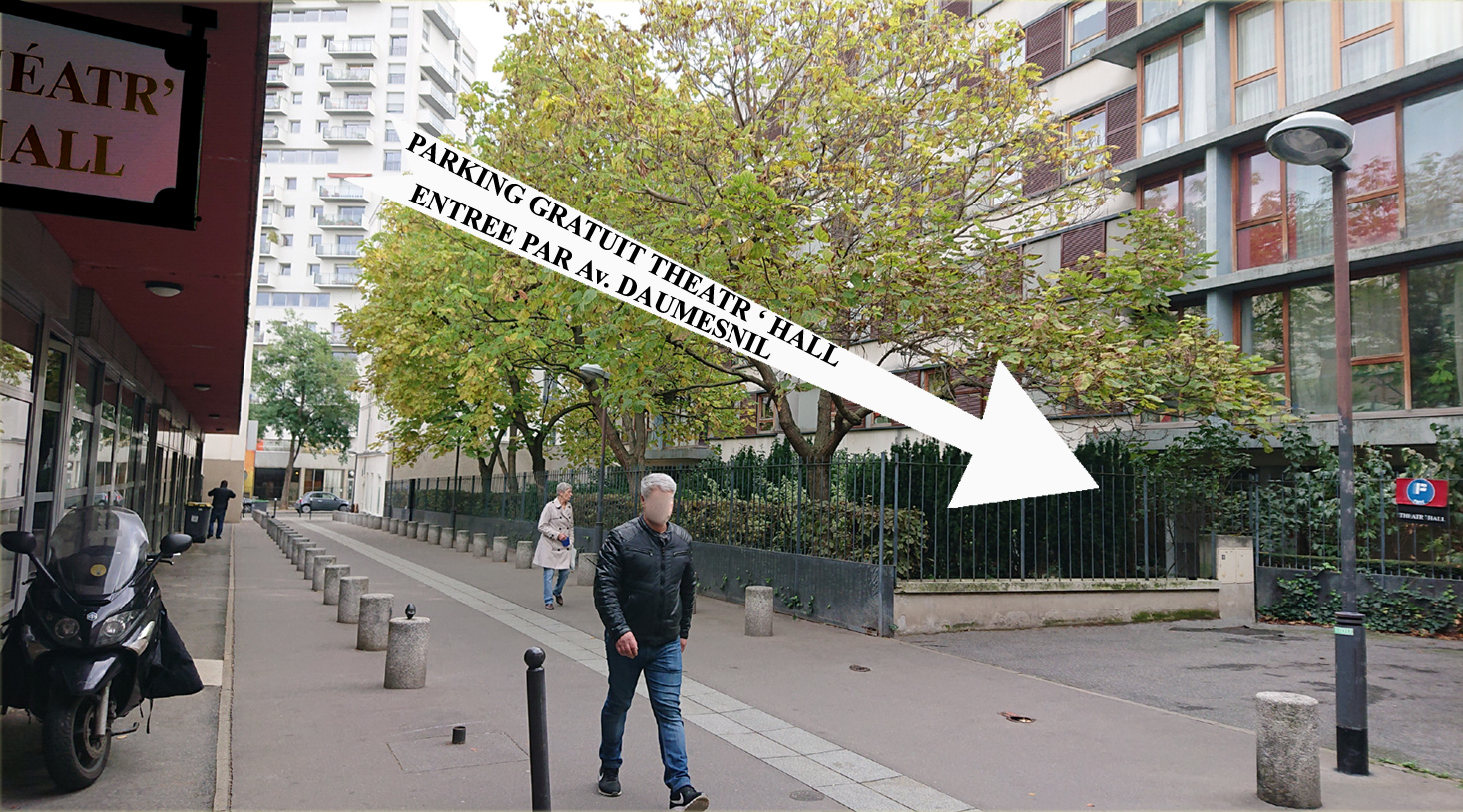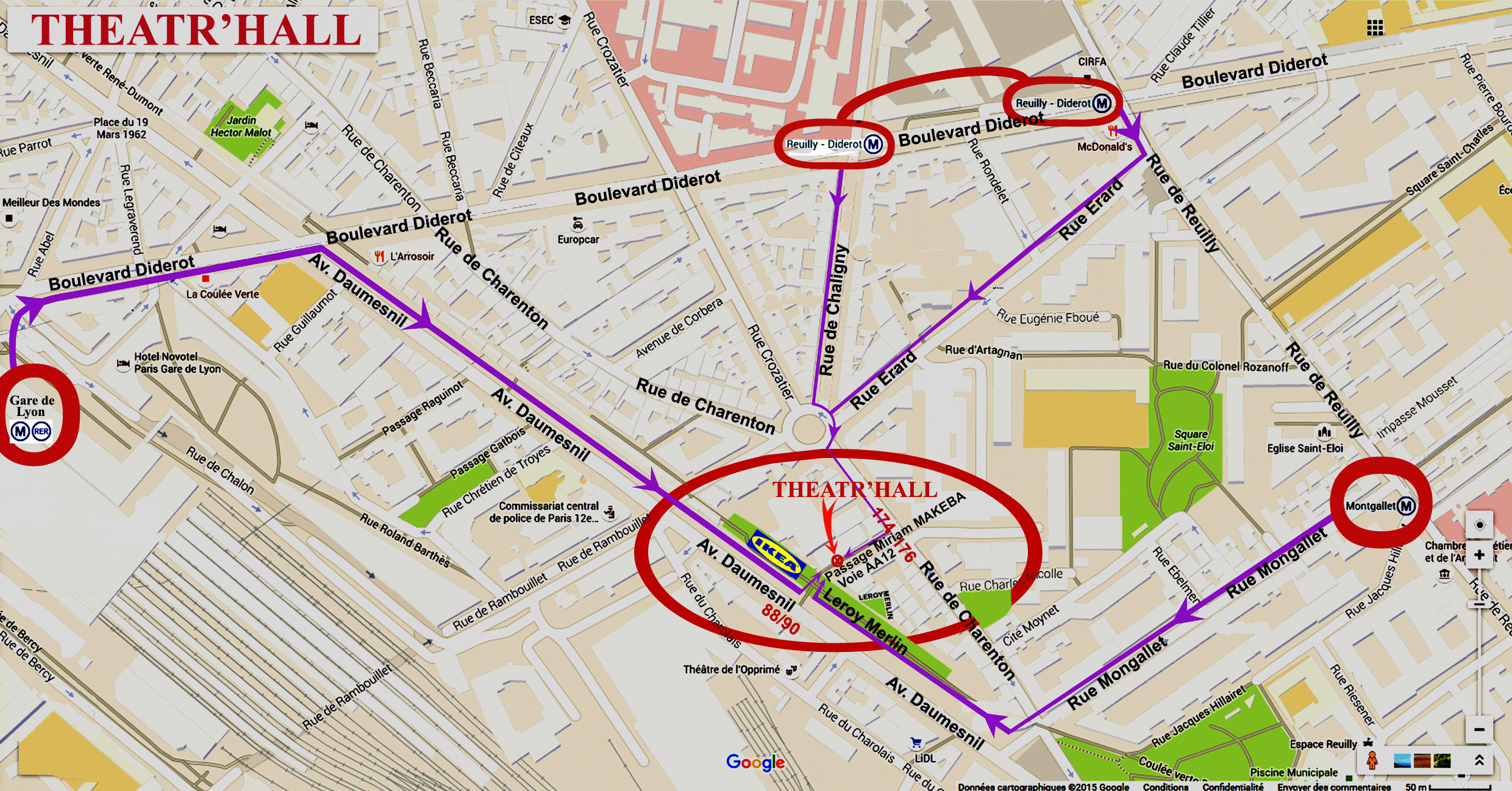 The beginning of track Miriam MAKEBA is : facing the 88/90 Av. Daumesnil
The end is : between 174 and 176 rue de Charenton

3 Métros :
- Montgallet (LIGNE 8)
- Reuilly-Diderot (LIGNES 8 et 1)
- Gare de Lyon (LIGNES 14 et 1 -RER A - Tranciliens D et R)
____________________________________________
ATTENTION, everything that follows is important even if it is written in small letters
Customer reception possible from 3 p.m. to 6 p.m.
from TUESDAY to SATURDAY
Mobile or SMS : + 33.6.15.87.58.89 after 11 h. (Daniel)
Sorry, it is not a shop, there is no shop window or salesmen

You can also collect products on the spot if you have noted their reference numbers after having checked if you should ordered them.

If a product is selectable in size/colour/model etc., then it is available in at least 1 copy.
If you pay on the spot, you do not pay shipping costs
HOME PAGE